Mumbai Stalwart Sulakshan Kulkarni to Coach Punjab U-19
Former Mumbai Ranji Trophy-winning coach Sulakshan Kulkarni will be Punjab U-19 team's head coach for the upcoming season. Ex-Mumbai stumper Kulkarni, 55, will be the second coach from the city to guide Punjab cricketers this season after ex-India and Mumbai pacer Aavishkar Salvi was appointed head coach of Punjab Ranji Trophy outfit.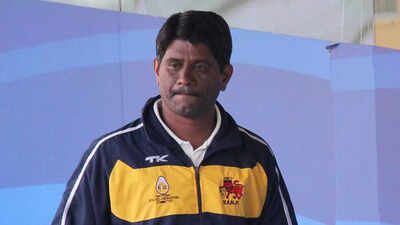 "I am pleased to take up this assignment for the Punjab U-19 team. I am thankful to the Punjab Cricket Association for giving me the opportunity to serve [them]. I always enjoy my work be it with a senior or junior team. As long as I contribute to the game, I am happy. 

Sulakshan Kulkarni (Punjab U-19 Coach)
"PCA president Gulzar Chahal and [ex-India offie] Harbhajan Singh, who is involved in Punjab cricket, have vision and they want to see Punjab doing well in the next 10 years," Kulkarni told mid-day.com on Saturday.
The Punjab U-19 team will begin their campaign with the Vinoo Mankad Trophy from October 7 at Cuttack.
Source: Mid-day 
 https://www.mid-day.com/sports/cricket/article/mumbai-coach-sulakshan-kulkarni-to-guide-punjab-u-19-team-23245284