25 off 6: Revisit Shashank's Glorious Batting Debut For Sunrisers Hyderabad
You must know Lockie Ferguson, yes? Big, nippy and wicked Kiwi fast bowler? Imagine hitting him for 3 consecutive sixes in the final over of the innings…. that's what Shashank Singh did on his first outing for the 2016 IPL Champions, Sunrisers Hyderabad against the recent title holders, Gujarat Titans. 
Singh has been in the IPL circuit for almost 5 years now, previously with Delhi Capitals and Rajasthan Royals. Unfortunately after sitting on the sidelines for such a long time, the all-rounder finally got the chance to showcase his skills and prove himself worthy. Making his debut for the Sunrisers Hyderabad against the mighty Chennai Super Kings, Shashank wore the orange jersey on the field but didn't bat.
SRH was to play the Gujarat Titans on 27th April, 2020. From that day, everyone knew who Shashank Singh was. With well set Aiden Markram, Abhishek Sharma and Windies monster Nicholas Pooran departing under 3 overs, Shashank Singh finally walked in with the bat.  With Sundar also finding himself short of the crease, it was up to the pair of Marco Jansen and Chhattisgarh-born Shashank.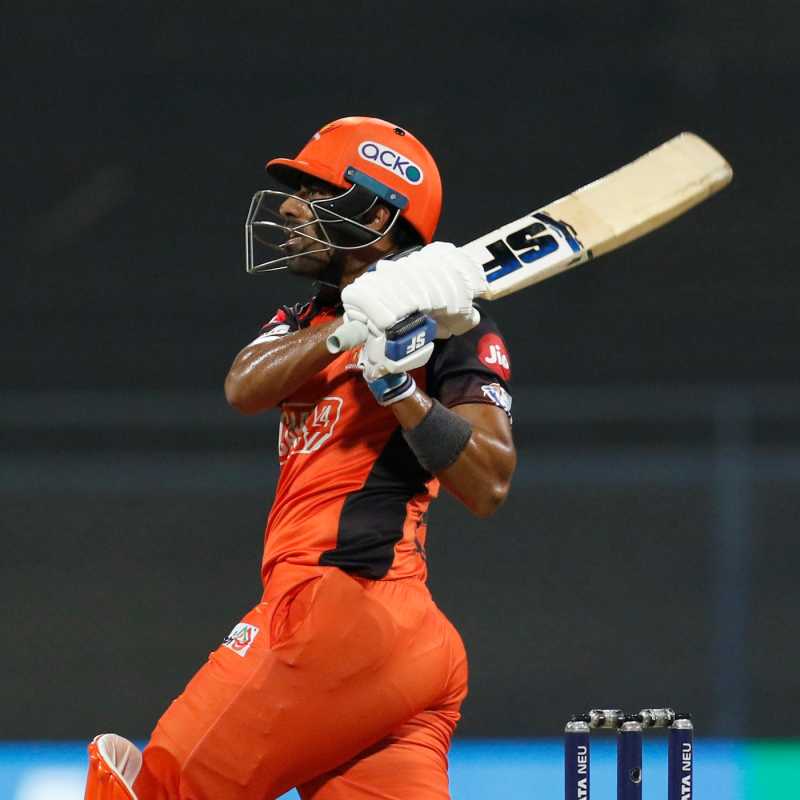 At his batting position, Singh is dealt the devil's deal to face the least number of balls with the responsibility to cause the most carnage.  Battling with his nerves, he faced Alzarri Joseph's 3 balls and scored 7 including a boundary. After facing his much awaited first ball in the IPL, Singh had his nerves calmed and lost in the zone. 
With Marco facing the first two balls and changing the strike on the third one, Shashank faced the challenge of hammering one of the fastest bowlers in international cricket, and he did with courage…. pulling the first ball Ferguson bowled for a far maximum over the square leg region!
As if just reacting wasn't enough, the finisher got creative, walking across his stumps and scooping a ball over fine leg boundary for another six. The New Zealander missing his length as Singh just effortlessly laps the ball.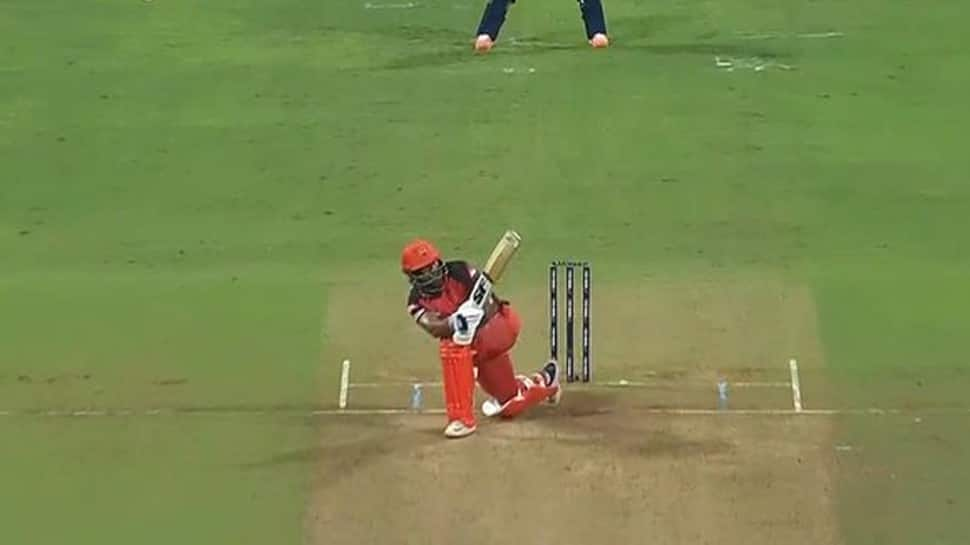 With two back-to-back sixes, Lockie Ferguson was under pressure to deliver the final ball of the innings. Bowling a half volley, Shashank lofted the ball over the fielder at long off for 3 consecutive sixes! Singh provided the finishing kick which his team desperately needed to reach a competitive total. 
Unfortunately, Gujarat sealed the game in a thriller of an IPL contest on the final ball of the game but, who would've thought a 4-year benchwarmer could hit 25 runs in just 6 balls by himself against 2 of the best bowlers in the world? 
Singh definitely made his mark. 
Watch here how Shashank finished of the SRH innings in style:
https://www.iplt20.com/video/43859/m40-gt-vs-srh–match-highlights?tagNames=2022