61st RBI Sir Benegal Ramarau Inter- Bank cricket tournament Kicks Off In Style As RBI Claim Victory
61st RBI Sir Benegal Ramarau Inter- Bank cricket tournament was inaugurated by the Chief Guest of the Tournament Shri. Ajay Michyari, Regional Director, RBI Mumbai Office.
In the Bank Shield Cricket tournament 14 teams have participated with around 210 players giving their best to be on the winning side.
The opening ceremony was attended by senior officials of R.B.I. and the attendees were Pankaj Kumar, CGM, R Sudeep GM, Bipin Nair, DGM, Ramesh Iyer, DGM, Abhay Joshi, AGM and other Senior officers from Reserve Bank of India.
The Tournament has also got support from various Unions and Associations of Reserve Bank of India and was attended by Shri. Subhash Agarwal, RBOA , Shri. Gavin Coelho, AIRBOA, Shri. Ajit Subhedar, AIRBEA and Shri. Ramesh Pitale, AIRBWF.
The opening match of the tournament was played between the hosts i.e., Reserve Bank of India and New India Assurance. RBI, under the guidance of Yashwant Bhosle, Coach started off their campaign with a comfortable win against New India Assurance. RBI scored 222 runs with the loss of 5 wickets in 20 overs. While chasing this total, NEW INDIA ASSURANCE were bowled out for a score of 105 in 19.1 overs.
RBI WON THE MATCH BY 117 RUNS, thanks to MAN OF THE MATCH AMIT PASI FROM RBI MUMBAI as HE SCORED 91 RUNS IN JUST 51 BALLS. The spin duo of RBI, with Jay Nayak and Kunal Shirke had a good day with the ball and both finished with 3 wickets each.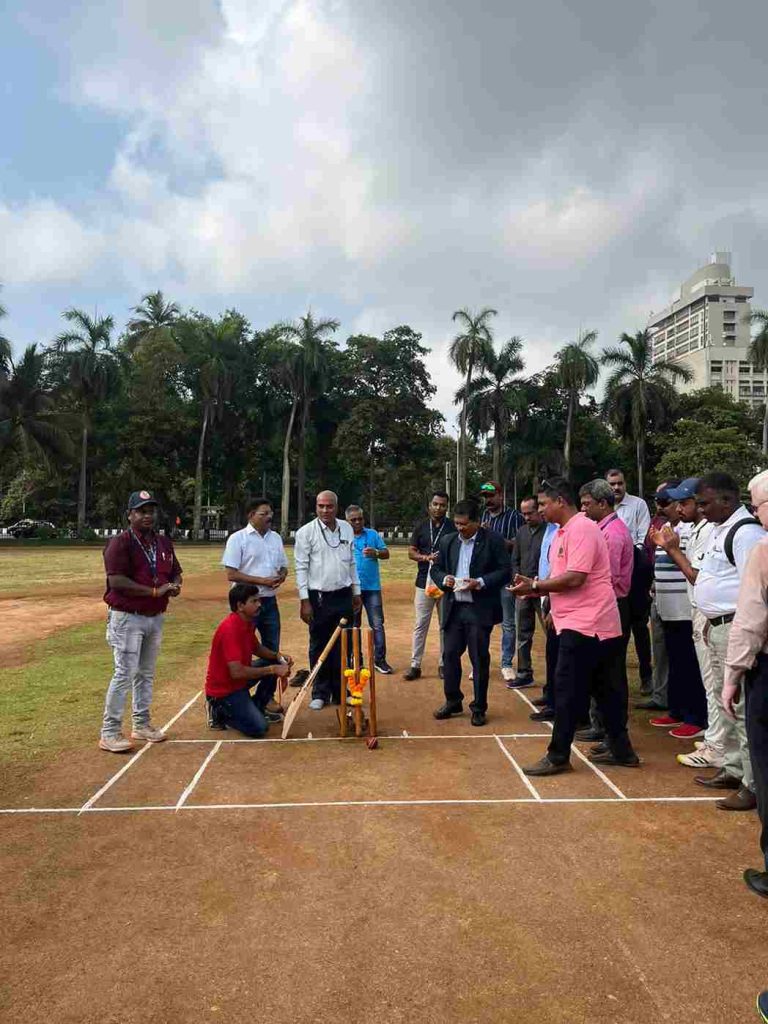 The tournament is very well organised by Reserve Bank of India Sports Club, Mumbai under the leadership of Shri. Ajay Ambre and Mangesh Rane as Organising Secretary, Shri. Francis Cabral, Secretary, RBI Sports Club Mumbai, Shri Gavin Coelho,Mentor, Shri. Sachin Tambe as Treasurer, Rajesh More, Indoor Secretary, Ravindra Thakur, Outdoor Secretary with Vinay Naik, Roshan Palande, Uday Nagvekar and Chetan Thorepatil as part of the organising committee.