The cricketing extravaganza at Club Aquaria, Borivali, during the CPCC U-14 tournament, will forever be etched in the annals of the sport. The clash between Mohammedan Cricket Club and Apollo Cricket Club, held on the 13th and 14th of November 2023,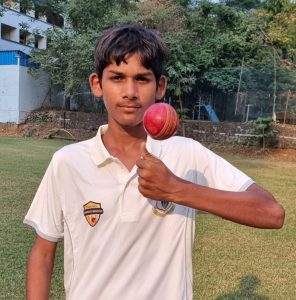 Day one witnessed Apollo Cricket Club showcasing commendable resilience as they strode onto the pitch with the determination to make an impact. Despite the challenges posed by the bowling attack of Young Mohammedan Cricket Club, Apollo managed to post a respectable total of 140 runs. The day, however, belonged to the bowlers from Young Mohammedan, with Zaid Khan and Kushal Patil standing tall, each claiming four wickets. Their remarkable performance set the tone for a riveting contest.
Bowling Brilliance – Zaid Khan and Kushal Patil:                                                                                                                                                              The bowling brilliance of Zaid Khan and Kushal Patil emerged as the defining factor of the match. Their combined eight-wicket haul not only showcased individual skill but also shifted the momentum decisively in favor of Young Mohammedan. The duo's precision, pace, and strategic execution left an indelible mark on the game.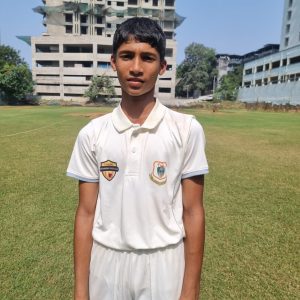 Young Mohammedan's Commanding Innings:                                                                                                                                                                   As the baton passed to Young Mohammedan Cricket Club for their innings, the atmosphere crackled with anticipation. Fueled by the desire to chase down the target set by Apollo Cricket Club, the team showcased unwavering determination. Kushal Patel, the batting maestro, illuminated the field with his sublime strokes, accumulating a remarkable 84 runs. His partnership with Mohd Rushan Farooqul, who contributed a formidable 72 runs, turned the match in their favor. The duo's synergy and calculated aggression were key in propelling Young Mohammedan to a substantial total of 259 runs.
Victory Celebration – Young Mohammedan's Triumph:                                                                                                                                              As the sun dipped below the horizon on the second day, the scoreboard illuminated with the conclusive declaration of Young Mohammedan Cricket Club as the victors. Their comprehensive triumph by 34 runs and an inning underscored not only their dominance in the match but also highlighted the team's cohesive effort across both batting and bowling departments. The joyous celebrations reverberated through Club Aquaria as players, coaches, and fans alike rejoiced in this resounding victory.
 The Mohammedan Cricket Club, especially from club owner Rafiq Kudia, club secretary Javed Kudia, and Imran Kudia. Recognition of the coach, Kadir Patel, and Coach Rajesh paghare an Trainer Pradeep Shukla  for his contribution to the development of young talents is also commendable. Such support and opportunities play a crucial role in nurturing and showcasing the potential of budding cricketers. The victory serves as an inspiration for budding cricketers, a testament to the power of teamwork, perseverance, and skill. As the cricketing fraternity reflects on this enthralling encounter, it sets the stage for future contests and cements the legacy of Young Mohammedan Cricket Club