Bank of Baroda won the 61st Sir Benegal Ramarau Inter-Bank T20 cricket tournament
The finals of the prestigious Bank shield Inter-Bank T-20 Cricket tournament was played between Bank of Baroda and Bank of Maharashtra at 09:30 AM at National CC, Cross Maidan. After winning the toss, Bank of Baroda elected to bowl first and were able to restrict Bank of Maharashtra at 121/6 with Sachin Rao 40 (29b) and Ashutosh Mail 30 (34b) as the leading run getters from BoM. CA Karthik and Kushang Patel of BoB bagged 2 wickets each.
Bank of Baroda won the finals by 8 wickets as they chased down the target with ease in 14.5 overs thanks to their opener Samit Gohil* 58(47b) and number 3 batsman Akash Anand 33(23).
The prize distribution ceremony had Shri. Lalchand Rajput as the Honourable Guest while Shri. Ajay Michyari, Regional Director, Mumbai Office as the chief guest. The event was attended by Shri. Pankaj Kumar, CGM, RBI, Shri. R. Giridharan, CGM, RBI, Dronacharya Awardee Shri. Rajkumar Sharma and Shri. Patil and Shri. Abhay Hadap from Mumbai Cricket Association.
In the Bank Shield Cricket tournament 14 teams had participated with around 210 players giving their best to be the champions.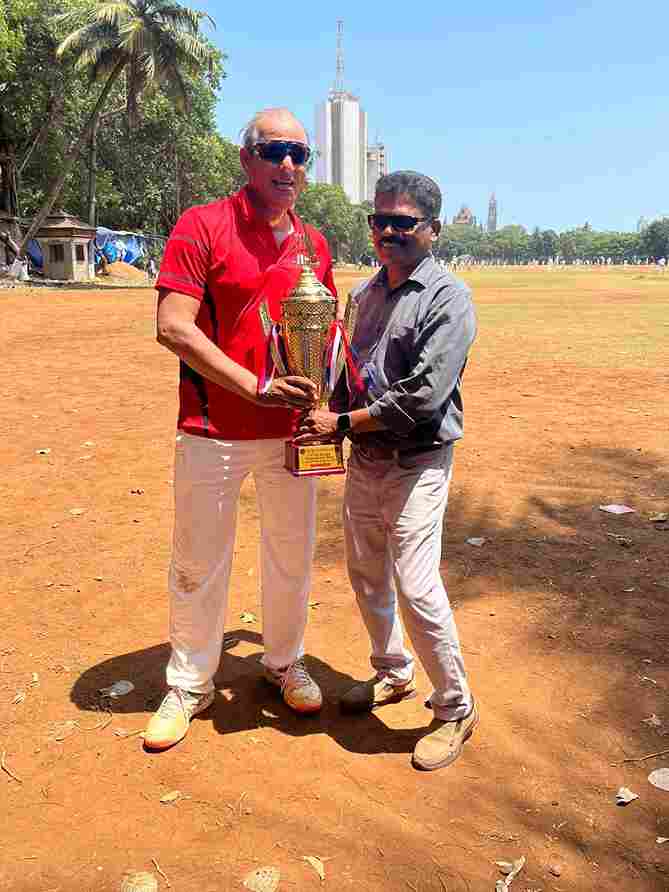 The tournament was very well organised by Reserve Bank of India Sports Club, Mumbai under the leadership of Shri. Ajay Ambre and Mangesh Rane as Organising Secretary, Shri. Francis Cabral, Secretary, RBI Sports Club Mumbai, Shri Gavin Coelho,Mentor, Shri. Sachin Tambe as Treasurer, Rajesh More, Indoor Secretary, Ravindra Thakur, Outdoor Secretary with Vinay Naik, Roshan Palande, Uday Nagvekar and Chetan Thorepatil as part of the organising committee.
RBI Officials also thanked Mumbai Cricket Association as the event wouldn't have been successful without their support and cooperation.