Axis Mutual Fund Clinches Victory against Pavan XI in Gold Cup 2023
In a thrilling encounter at Dadoji Kondev, the Gold Cup 2023 Super Division match witnessed a captivating performance by Axis Mutual Fund, who secured a convincing 7-wicket victory against Pavan XI. Opting to field after winning the toss, Axis Mutual Fund displayed a stellar bowling performance to restrict Pavan XI to 158 runs in their allotted 20 overs.
Batting first, Pavan XI started steadily with Aditya Pawashe leading the charge with a well-played innings of 49 runs off 31 deliveries. His knock included some delightful strokes, which kept the scoreboard ticking. Mohsin Shaikh provided valuable support towards the end, remaining unbeaten on 33 runs off 24 balls. Atmaram Dicholkar also made a significant contribution, smashing a quickfire 44 off just 23 deliveries. However, the Pavan XI batsmen struggled to accelerate the scoring rate consistently throughout their innings.
The Axis Mutual Fund bowlers put up a disciplined display, constantly applying pressure on the Pavan XI batsmen. Despite their best efforts, the Pavan XI batsmen found it challenging to break free and post a formidable total. Ravi Sahu was the standout bowler for Axis Mutual Fund, conceding just 16 runs in his four overs while picking up one wicket. His tight lines and lengths made it difficult for the Pavan XI batsmen to score freely.
Chasing a target of 159 runs, Axis Mutual Fund commenced their innings with determination and purpose. Captain Ajish Abdul Rehman led from the front with a brilliant unbeaten knock of 72 runs off 60 deliveries. His innings was decorated with 12 boundaries and a maximum, as he guided his team towards victory. Anil Ronanki contributed a quickfire 29 off just 14 balls, while Vipul Tripathi added 28 runs off 21 deliveries to further solidify Axis Mutual Fund's chase.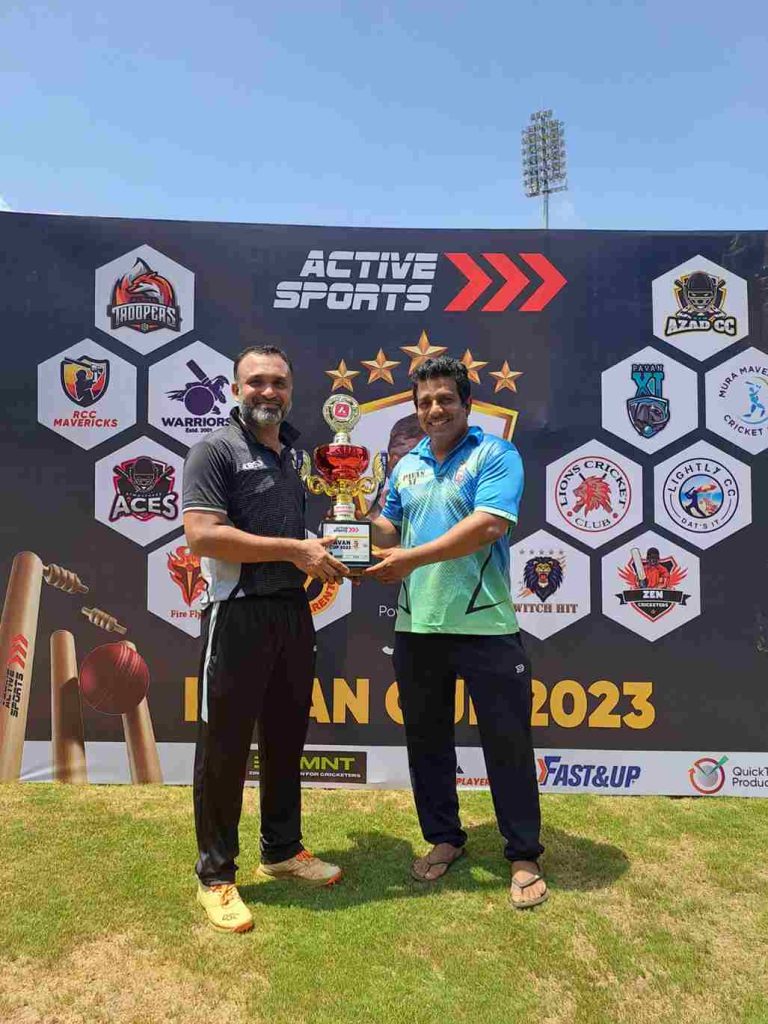 Despite a minor hiccup losing three wickets, Axis Mutual Fund comfortably reached the target with an over to spare, demonstrating their batting prowess and composure under pressure. The Pavan XI bowlers tried their best to create opportunities, but the Axis Mutual Fund batsmen stood firm and ensured victory for their team.
In the end, Axis Mutual Fund emerged champions by 7 wickets, showcasing their all-round abilities and maintaining their dominance throughout the match. Ajish Abdul Rehman's exceptional innings played a crucial role in guiding his team to triumph and was also named the Best Bowler of the Tournament across 14 Teams and almost 300 Players picking 12 wickets.